And here we go, the finished build on the Vault building for the Mega Terrain Contest This update has been rather overdue, but what can I say real life is a hassle at times: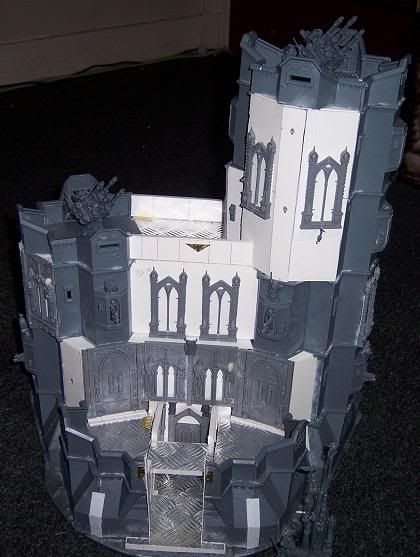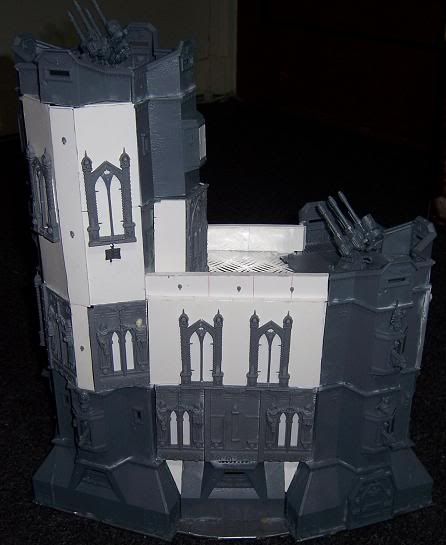 The walls of the walkway down to the keep's main entrance are still unattached at this point. How else am I ever going to get to that door with a paintbrush right
The one thing I regret is that the pics don't show of the textured undercoat of homebrewed to give the foamcoat a similar structure as the GW sprues. That and all the plasticard support struds with punched rivets are tough to spot as well, nothing a paintjob won't cure of course! Something I hope to get started on once I finish my thunderfire cannon and subjugator assault squad.
A ton of stuff has gone into this project, here's a selection of the goodies:
- nearly four complete bastions
- dozens of cut up bulkheads from the cities of death sprues
- 2 full sheets of foamcard (25 x 51 cm)
- a few dozen skulls (resin, skeletons and cut of building sprues)
- a combined amount of about 1 A4 of plasticard of various thickness
- 6 tubes of bison second glue
- a barrel of mini-cocktail sticks (lining up foamcard sections, applying glue etc)
- tons of card and ductape
- various imperial and semi-chaotic bits and bobs
- textured metallic, sticky sheet...uhm stuff. No idea where this is used for normally.
- some etched brass trinkets
- and everything else I've already forgotten about
Next up some detail pics: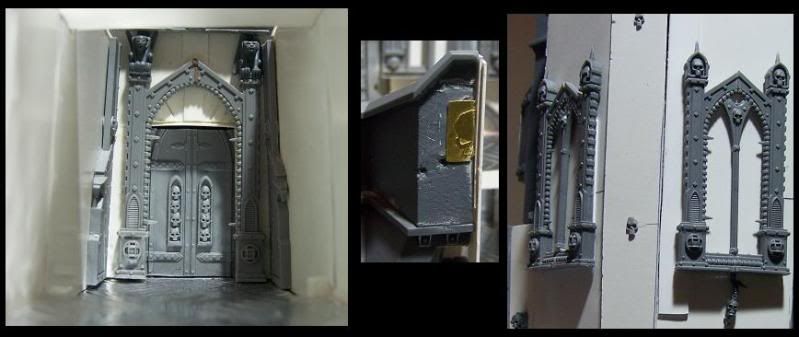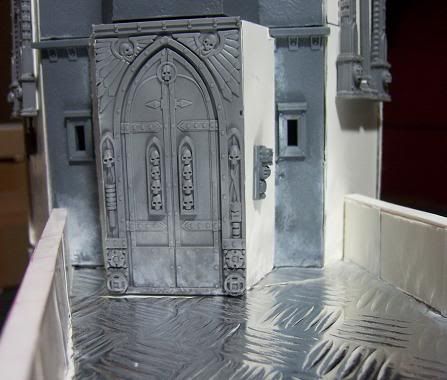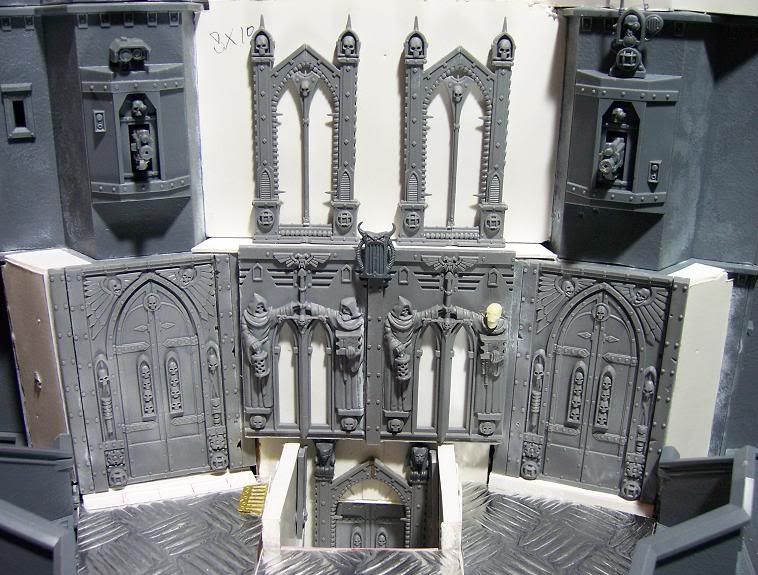 And then we of course have the AA and extensions:
- only 2 will be used at the same time, but all configurations have been taken into account
- so 2 lascannons, 2 autocannon turrets and a comms unit (lovely design from GW by the way!)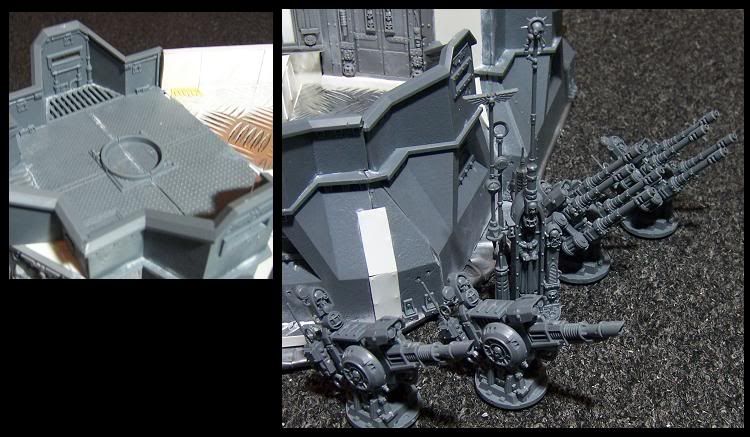 For the finishing touch we have some Iron Warrior action shots, yes the Relictors were having too much fun in the slightly chaos-looking bar to come over: