And it's a venomous christmas and I'm not just talking about the rancid eggnog
Figured I'd kill two bird with one stone and use the Astronomican Rumble or Stumble challenge (
link
) to put together a Venom for my Incubi. Naturally I've been keeping my eye on the web for inspiration and there have been tons of cool conversions. Just to pick a few:
Sorrowshard's sleek Venom:
Not forgetting Wordbearer's awesome work:
And finally Speedfreek's Harlequin-themed Venoms:
Now I love all these minis, but I quickly came to the conclusion that some of these conversions weren't for me or forced you to combined the precious bits of both a Raider and a Vyper. So instead I've opted to go with a converted Vyper, using only spare bits from a Raider, a Ravager and some leftovers from the old Dark Eldar Warriors (the Splinter Cannons) and Jetbikes (some of the backfins). All of this has resulted in my approach to the Venom, though I'm seriously considering calling mine a Hornet instead: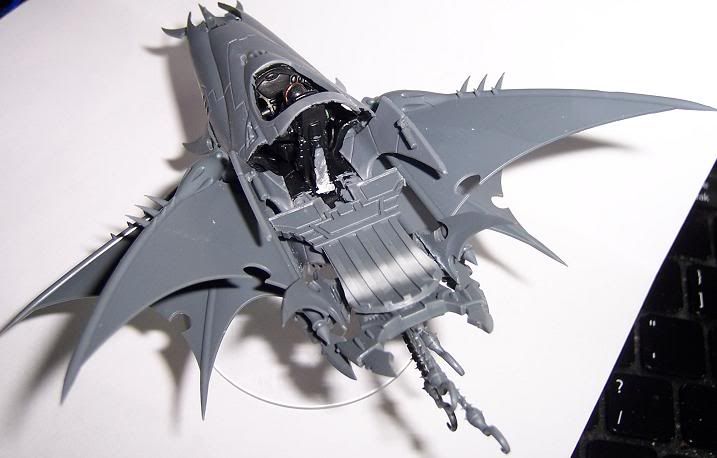 And eventhough I didn't buy snares for my Venom, I just couldn't resist adding a few:
The Venom easily holds two infantry-sized models and given the extra space it isn't to unrealistic to imagine 5 Dark Eldar would be able to squeeze themselves on there:
(definitely my favorite shot of the bunch, it also gives a sneak peek of a squad I'm calling the faceless......more info coming soon, but let's just say there's a reason the pilot's head is already painted).