Right, time for a little something different. I've recently gotten my hands on some new Tyranid bits and the codex and I was instantly drawn to the new 'characters'. So when a new Rumble or Stumble round started over at Astronomican forums I knew I'd have to go with something new for my Tyranids.
So what is the Rumble or Stumble? Well a bunch of forum members join in a friendly painting and modelling duel that lasts for a fixed time. Amongst others, I'll be going up against Blogspot newcomer and fellow admin/mod-team member
Devoncodian
. Just started working on my mini, so say hello to a little friend of mine. Straight in from Mortrex may I introduce the very wip Mr. Parasite: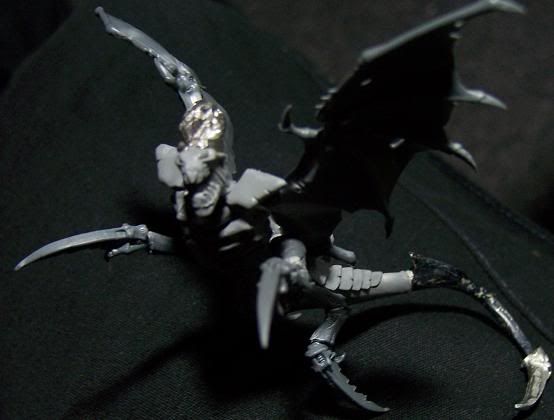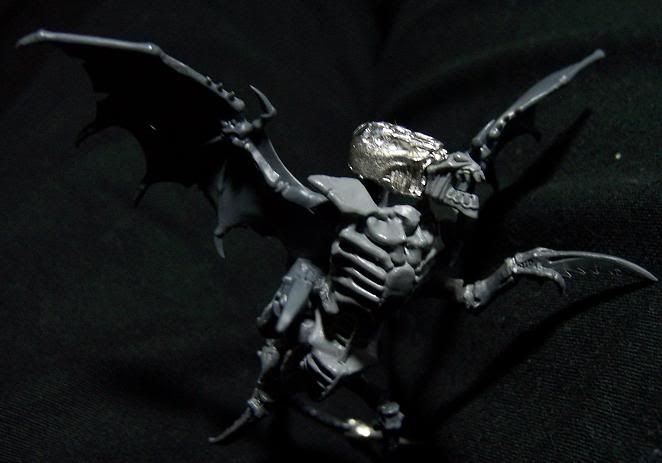 I'm all out of Tyranid warrior bits, so there's no backpiece yet. Although, in hindsight, this may actually be better as the artwork of the Parasite show some distinct and unique carapace. So I'll be sculpting the back carapace to resemble that more while also leaving enough space for the eggsac which was salvaged from a special weapon support arm. Those ripper parasites need to come from somewhere afterall!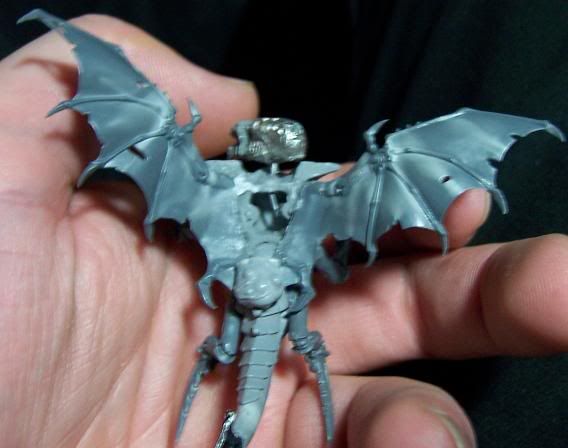 And finally a quick pic of the planned pose: